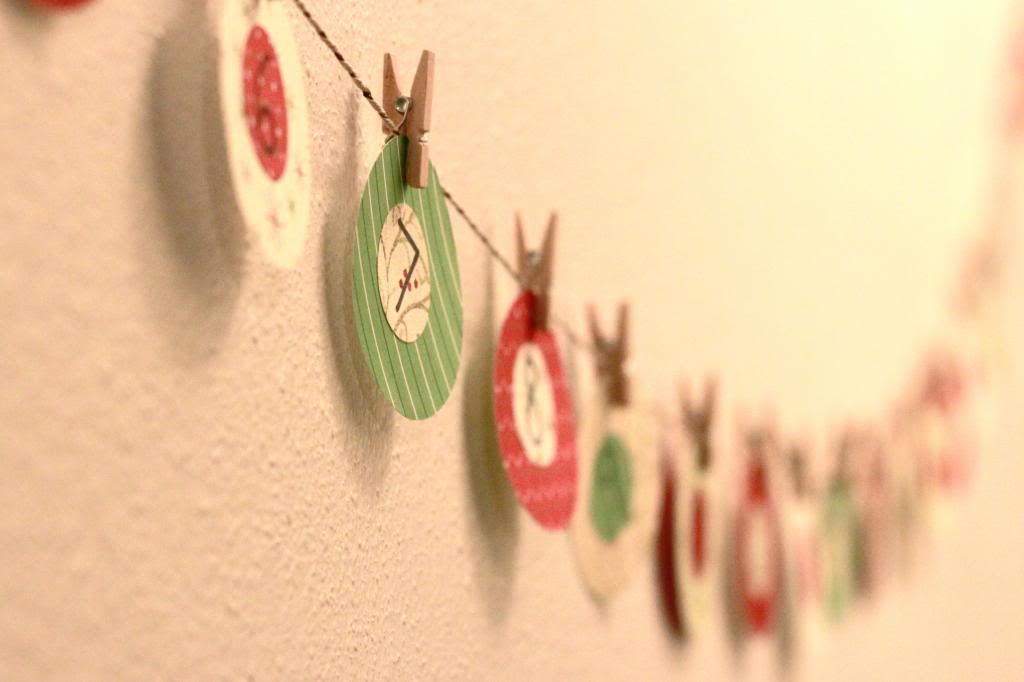 To kick of the holiday season I decided to make an activity advent calendar for Jensen and me. I thought it would be fun to do a Christmas activity each day until Christmas arrives! Some of my activities are really small, and some a little silly, but each day in December I have something planned for us to do.


Here's my list of Christmastime activities for my calendar (in no particular order). I was going to write the activity the back of each number, but I got lazy, and since I'm sure the days will change around I left them off. I know some nights we will both be working late or busy with other things and won't have very much time at home, so I don't have a big activity planned for every day. Some are as simple as drinking hot chocolate, and some as involved as going out for a fancy dinner date (and dress up!).
1- Go to the Festival of Trees
2- Decorate our Christmas tree
3- Watch a Christmas movie
4- Make gingerbread houses
5-Listen to Christmas music by the fireplace
6-Make Christmas cookies
7-Make Christmas ornaments
8-Drink hot chocolate
9-Take Christmas card pictures
10-Make a snowman
11- Go sledding
12- Make a Christmas craft
13- Visit Temple Square to see the lights
14- Get dressed up and go on a fancy dinner date
15-Have a sleepover under the Christmas tree
16- Go sledding
17-Picnick under the Christmas tree
18-Drive around and look at Christmas lights
19- Build a snowman
20-Make paper snowflakes
21-Do an act of service
22-go ice skating
23- Read the Christmas story from the Bible
24- Open Christmas jammies
So far Jensen and I are doing pretty terrible at the activities on our calendar. We went to the Festival of Trees for our first activity of December, and then I got really sick. And then Jensen got really sick. So we will have a bit of making up to do once we are both fully recovered.